Freedom of communication within the company
Our PABX solution is a complete Unified Communication system that will enable you to efficiently transfer information between customer service teams.
See how the PABX Conpeek switchboard will improve your business
Organize multimedia conferences with access from anywhere. Answer all incoming calls and refer the client directly to the appropriate team. Take advantage of communication tools for mobile workers.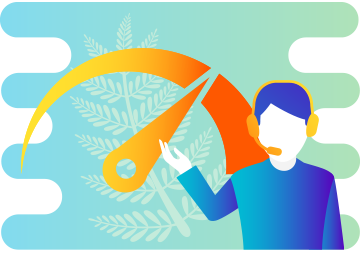 Provide employees with the tools to work remotely. Automate the configuration of IP phones. Reduce the costs of implementing telecommunications infrastructure and eliminate the costs of internal communication.
Perform integration quickly
Initiate calls from external applications and use existing databases to create an address book. Transfer important call information to external systems. Streamline login to the system using SSO.
Protect your information with an encrypted connection. Use double login and privilege control system. Make an automatic backup and protect yourself against data loss.
Select all-in-one PABX switchboard
All PABX tools are available in one application in a cloud or on-premise model. This allows you to launch the service in an instant and provide your consultants with intuitive use of the system from anywhere in the world.
The comfort of employees means better quality of communication with the client. That is why our PABX switchboard is a solution that facilitates cooperation between customer service teams.
Explore the features of the PABX software from Conpeek
Transfer of an ongoing call in a chosen way:
Monitor user status with the option of taking over the incoming call.
Transfer of an ongoing call in a chosen way:
Forwarding of incoming calls in accordance with selected criteria.
Distribution of incoming calls to a selected group of users in accordance with the selected strategy.
Auto-configuration of IP phones in accordance with the system settings.
Interested in seeing how the PABX software Conpeek works?
Contact us and you will get access to the demo version of Conpeek PABX Switchboard
During the demo presentation you will find out:
Office address:
Conpeek sp. z o.o.
ul. 1-go Maja 24/3,
96-500 Sochaczew