Your clients need more information and your consultants more time.
When you give your clients access to the information they need, they can resolve their requests themselves without having to talk to a consultant. This way, your employees do not waste time on handling the same inquiries and can focus on achieving the company's goals.
See how the knowledge base supports customer service and streamlines company operations
Build a library of knowledge that will help your clients quickly find information online.
Provide your clients with structured articles to help them use your products and services. Turn your most frequently asked questions into a knowledge base so that clients can expand their skills and solve problems themselves.
Analyze the use of the knowledge base to improve information material
Track information searched by your clients and collect feedback. Improve your support documentation with feedback and provide your most committed users with premium content.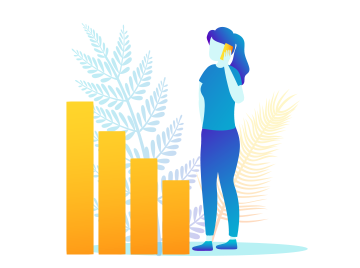 Expand the competence of your support team
Increase the competence of your support staff. Access to the database will enable them to quickly answer the client's question even if they do not have the necessary information. Strengthen cooperation between the different departments in the company. Facilitate the introduction of new customer service staff.
Make your support team work even more efficiently
The knowledge base is not only a source of help for your clients, but also for support staff. Thanks to self-service, consultants do not have to answer simple, repetitive questions and can use their experience to solve really demanding issues.
The knowledge base in your company will boost both clients' and employees' satisfaction
See how easy it is to gather knowledge with our information database
Interested in seeing what the base
in your company might look like?​
Contact us and you will receive a demo version of the Conpeek system
During the demo presentation you will find out:
Office address:
Conpeek sp. z o.o.
ul. 1-go Maja 24/3,
96-500 Sochaczew