Easy to install. Intuitive operation. Rapid integration
Our contact center system is an all-in-one solution. We will provide you with everything you need in one application. In addition, the interface is easy to use and works seamlessly with other programs.
See what you can achieve with the Conpeek contact center system
Expand your business without hindrance
Our contact center solutions are flexible. Match them to your organization's needs. Create users, projects and business processes. Customize the number and functionality of your stations. Plan your budget consciously with a clear price list.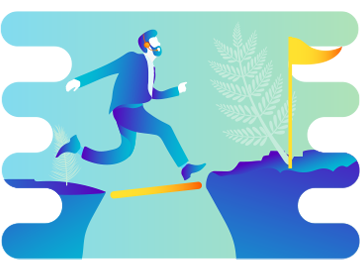 Automate business processes
Save time and direct calls directly to the right people. Use automatic telephone, e-mail and SMS campaigns. Utilize self-service tools for your clients.
Let your clients choose the way of communication
Provide your clients with convenient, multi-channel communication. Open a virtual branch of your company so your clients never have to wait for the call to be answered again.
Integrate your contact center system with other applications
Easily combine our contact center software with applications you already use. Initiate calls from external applications. Display client information and quickly exchange data between systems.
Our tools are completely safe. Encrypted connections, double login and authorization control system effectively protect your clients' data against unauthorized access.
The Conpeek
Contact Center system
Collaborate with your clients by conducting conversations through different communication channels in one system.
Choose contact center solutions that combine the needs of your organization with those of your clients
Explore the features of the Conpeek contact center software
Conpeek provides tools to handle communication with the Client in the way he/she prefers. Regardless of the chosen communication channel, all call and conversation information is linked to the client's profile and the content may be archived within the available space. Thanks to this, the Client always has the impression that he/she is being served by a personal guardian, who knows him/her well and is his/her best advisor.
Displaying scripts of the connections being made affects the effectiveness of conversations conducted by both newcomers and experienced consultants. Conpeek allows for the creation of conversation scripts adapted to the skills level of the consultant.
Automatic Call Distribution
Automated distribution of incoming calls is one of the basic tools for ensuring effective customer service. With advanced queuing, prioritizing and routing of calls and messages systems, we are confident that we are delivering the service our clients deserve and expect. The Conpeek contact center system allows you to customize your ACD configuration to meet the specific needs of your business for all the required communication channels and messages.
For many business processes it is crucial to record information about the course and outcome of the conversation. Conpeek allows you to define any set of elements to be filled in by a consultant during and after a conversation. This data is available both in the detailed information about a connection and in the generated reports.
The effectiveness of many business processes depends on the efficiency of the teams responsible for outgoing calls. Conpeek allows you to manage your voice campaigns in a flexible way and adapt them to the needs of your business. Campaigns can be run using an automatic dialer in preview, progressive and predictive modes.
The use of SMS and E-mail channels allows you to target marketing campaigns to a very wide group of recipients. In combination with the Invitation Link functionality, the person receiving a message can contact a consultant with a single click.
The performance of the Conpeek system is achieved thanks to the modern and ergonomic WEB application. Depending on the user profile, the system allows you to manage services, handle connections on all channels, process messages and to perform other tasks related to the execution of business processes. Responsive design allows you to conveniently use the application on your PC, laptop or tablet.
Clients can communicate with consultants directly via the website. Conpeek provides a java script plugin that is really easy to configure. Allows for communication via video, audio and chat channels. It is also possible to request a conversation and leave a text message using a customized message format.
Clients never have to wait for a consultant to be available again. Thanks to CallMe functionality it is possible to request connections both through the appropriate selection on the website while waiting for a call in the queue, as well as from the IVR decision tree. CallMe supports automatic dialer in preview, progressive and predictive modes.
Conpeek provides a light smartphone app that also supports handling connections on all channels. It is an ideal tool for mobile consultants requiring multimedia communication.
Recording is essential in many business processes. The contact center system allows you to archive all communication channels in "always" or "on demand" modes.
The storage time of recordings can be freely adjusted thanks to the possibility of flexible management of shared disk space.
Automated Customer Survey
Client feedback processing can be a very important tool for improving business processes. For this purpose, you can use automatic voice, e-mail or SMS surveys provided by Conpeek.
The key element of effective implementation of business goals is the optimization of the team of consultants. Conpeek provides tools for planning the work and breaks of consultants.
The contact center software allows you to track all the key parameters for your ongoing business processes in real time. This allows for making the right decisions quickly in order to achieve the intended business goal.
A successful conversation often requires a tripartite consultation with a specialist capable of supporting a consultant. Conpeek allows you to dynamically create during-conversation conferences for all communication channels.
The contact center system allows you to start the monitoring process in a separate application that is usually displayed on large, clearly visible screens. Thanks to this functionality, consultants and coordinators can simultaneously perform work related to the implementation of business processes and observe key parameters and properly react to their changes. With the slide-show function you can share all the information you need even with a limited monitor screen space.
If you wish to invite a client to a multimedia conversation, just send him/her a previously generated link through any channel. Clicking it or copying the generated link to a web browser will allow you to establish a connection to a conference, a selected group of consultants or to a designated personal one.
Optimization of business processes requires appropriate tools for analysis and evaluation of organisation of work. Conpeek provides a wide range of reports that help you make the right decisions when it comes to making changes. The Report Wizard allows you to quickly draw appropriate conclusions by selecting the most suitable format for the presented data.
Call rating provides important information essential for improving business processes. It allows you to identify the mistakes made during conversations and to quickly provide a suplementary training for a consultant so that he/she could correct them. Conpeek gives you the ability to define call rating cards and automatically qualifies the other calls for the process.
Interested in seeing how the Conpeek contact center system works?
Contact us and you will receive a demo version of the Conpeek customer service system
During the demo presentation you will find out:
Office address:
Conpeek sp. z o.o.
ul. 1-go Maja 24/3,
96-500 Sochaczew