All client information in one place
The Conpeek online CRM system collects, organizes and provides all the information you need to effectively serve your clients at every stage of sales. Intuitive interface and fast information transfer ensure efficient contact with the client
See what you can achieve with the Conpeek CRM system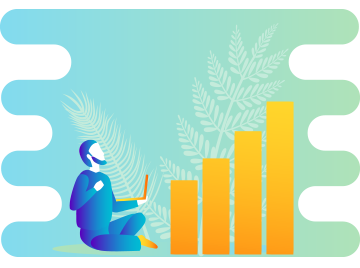 Increase sales effectiveness
Select your contacts and sort your data using different filters to focus on the clients that give you the best chance to close the sale. Provide consultants with access to all information in CRM system at every stage of sales so they can tailor communication to the source of client acquisition.
Increase customer satisfaction
The Conpeek CRM system provides a thorough analysis of client affairs thanks to access to recordings and transcripts of calls. Allow the client to contact the consultant of his choice based on the recorded conversation history.
Save your customer and service team time
Get all the information you need in the blink of an eye, and conclude the request when you first contact the customer. Automate the process of registering and processing customer requests in the CRM system, and automatically or manually verify the client's identity during the conversation.
Communicate with each client in a personalized way
Communicate with your client using his or her favorite channel of communication. Automatically track client interactions from all platforms:
e-mail, social media, chat or phone calls. Keep your contact history in the CRM system on an orderly timeline. Keep in touch with the client even after the transaction is closed.
The Conpeek Online CRM System - instant access to data that will really help you take care of your clients
Interested in seeing how the Conpeek CRM system works?
Contact us and you will receive a demo version of the software
During the demo presentation you will find out:
Office address:
Conpeek sp. z o.o.
ul. 1-go Maja 24/3,
96-500 Sochaczew